It has been a busy time for the Tall Ships fleet in Las Palmas as they prepare to set sail to Bermuda in Race 2 of the Rendez-Vous 2017 Tall Ships Regatta. We caught up with a few trainees we interviewed ahead of this epic race to see how they are getting on…
Back in March, we interviewed a number of trainees as they looked ahead to taking part in different legs of the Rendez-Vous 2017 Tall Ships Regatta. Two of these trainees, Nicholas Smith from Bermuda and Catheryne Lanford from Canada, have been sailing on board the Tall Ships since the fleet departed Royal Greenwich. Here's what they had to say about their upcoming voyage across the Atlantic and their adventures so far.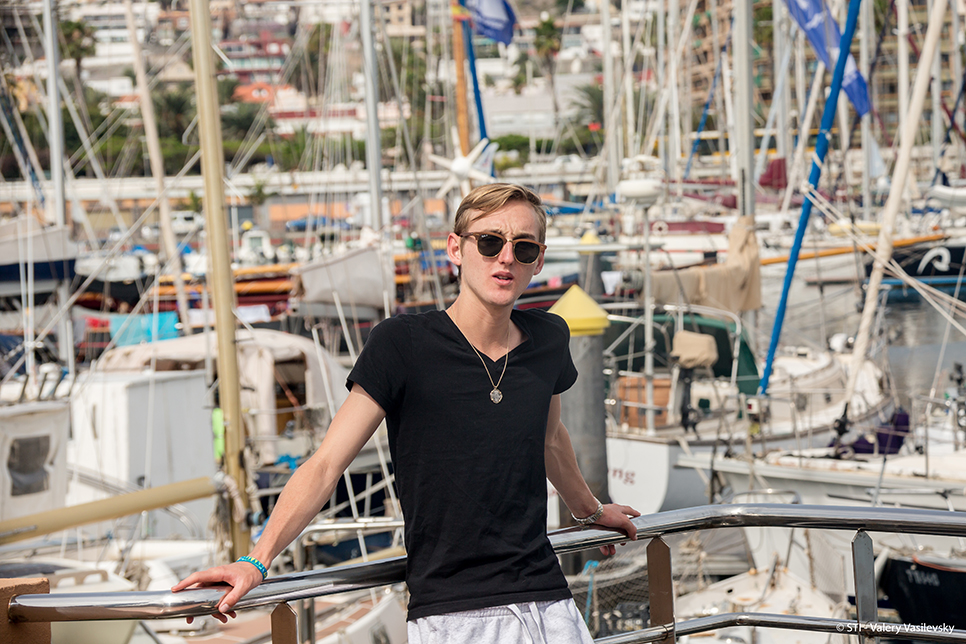 Nicholas Smith (Bermuda)
"I have sailed on smaller boats and also on Spirit of Bermuda (Bermuda), but nothing like this. After sailing down from London to Sines and now here, it (the Atlantic passage) will be good. There's going to be a lot more wind and waves, but that is all part of the adventure. It's going to be really exciting. The boat is nearly 100 years old, so I know it has been through voyages like this many times.

"I really can't wait to experience the excitement with the wind and waves in the water, it's going to be like nothing I have ever experienced. I hope to be able to get up in the rigging and climb up and get some great pictures, and get down and dirty like a proper sailor.

"The hardest part of the voyage is going to be having no contact anyone on land. I have a month not talking with my friends and family and doing what I normally do – the internet, Facebook and things like that. But I really feel like it will be a good thing to see what it's like having no contact with the world."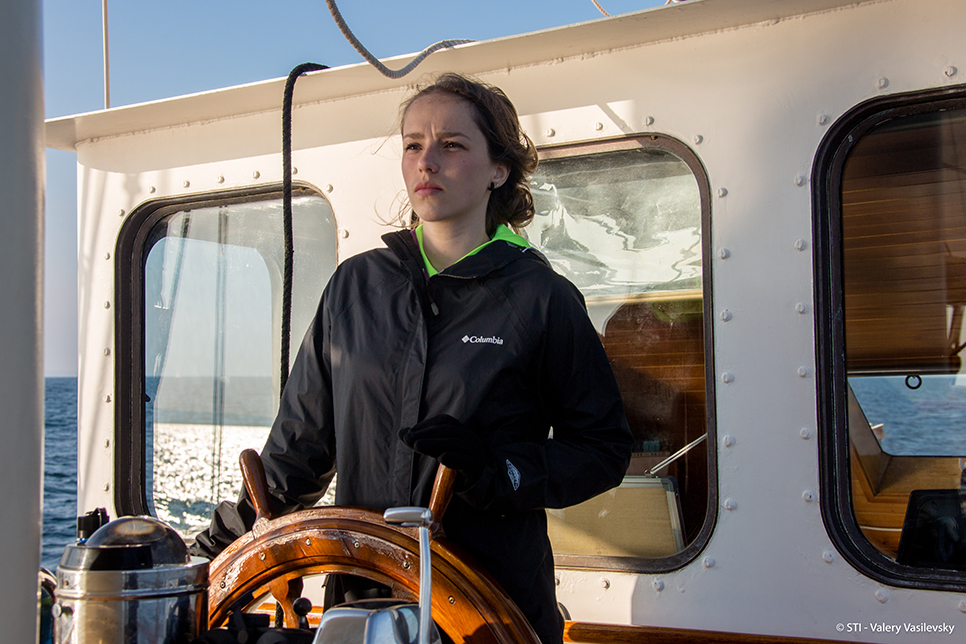 Catheryne Langford (Canada)
"The journey from Sines to Las Palmas was so amazing… It is for me! For sure!

"My favourite moment came just a few days ago, it was perfect. I was with my friends at night watching shooting stars across the beautiful night sky. There was classical music playing and the weather was perfect! I cannot wait for the Transatlantic voyage, I know it will be an amazing trip!"
The Fleet begin to depart for the Start Line
With vessels able to cross the Start Line at any time between 12:00 UTC Wednesday 10 May and 12:00 UTC Friday 12 May, departures began today with the a number of the fleet making their way 200 miles south of Gran Canaria to the Start Line.
We caught up with the skipper's from Vahine (Finalnd) and Jolie Brise (UK) to see what they were looking forward to on the Transatlantic voyage.
"We have a heavy boat, so will need a lot of downwind, but we have a big spinnaker that will help us. We also have the perfect crew, and I am really excited to be sailing with them."

Jarkko Sarmaala, Skipper of Vahine
"We hoping that the passage will finish up nice and quickly with some good sailing. My first voyage across the Atlantic was in 2009 from Halifax to Belfast as a trainee on Jolie Brise, so it is great to do it again as skipper."

Luke Duckworth, Skipper of Jolie Brise
You can follow the fleet as they continue to depart and make their way to the Start Line, and watch all the action from the race as it happens using YB Satellite Tracking.
GET INVOLVED
You can still be part of this adventure of a lifetime. Berths are available for Race 3 (from Bermuda to Boston) onwards.Why wait? Secure your place today. Check out the available places on our Rendezvous 2017 Tall Ships Regatta event pages.
You can book your place directly with a participating vessel, or if you'd like help simply email our friendly team on enquiries@sailonboard.com who can make recommendations, answer questions and process your booking for you.
Photo: Rona II (UK) begins her voyage from Las Palmas to the Start Line courtesy of Valery Vasilevski (featured image and banner image).