We need your help to continue creating opportunities for young people to experience Sail Training and the experiential learning opportunities that it offers.
Your donation will help a young person grow in self-confidence, develop effective communication skills, learn new life skills and change their lives.
Taking part in a Sail Training experience, young people develop friendships that know no bounds and reach around the world. Now more than ever, we feel the importance of this international friendship and understanding.
Donating to Sail Training International, you will also help young people understand the importance of protecting our seas and the environment.
Who we are
Sail Training International is a not-for-profit organisation that delivers experiential learning through Sail Training. Our events provide the biggest setting for Sail Training every year as thousands come together during The Tall Ships Races.
Our purpose is the development and education of young people through Sail Training experiences, regardless of nationality, religion, gender or social background. Sail Training offers life changing experiences for young people around the world, helping young people to grow in confidence, rise to challenges, overcome fears and enjoy the adventure of a lifetime.
What We Do
For over 60 years we have been the international voice of Sail Training, delivering truly unique experiential learning opportunities for young people, helping them to develop key skills required to succeed in their home life and future careers. Across 30 member organisations, we are able to provide chances for young people to have challenging experiences and opportunities to develop life skills through living, working and interacting together.
Our origins go back to 1956, when 20 Sail Training vessels from around the world took part in a race from the UK to Portugal in what was to become the first Tall Ships Race. Every year since, The Tall Ships Races have taken place around Europe and our Regattas have brought our message around the world to the Americas, the Caribbean, Asia, Australia, New Zealand and more.
Our commitment to bringing nations closer together and fostering friendships that know no borders is ever more relevant in our current world. In 2019 alone, young people from 60 different nations around the world took part in our events.
The Tall Ships Races are a beacon of International Friendship and understanding around the world, bringing contrasting cultures and nations together. Over the last 60 years, they have made such a positive global impact promoting international friendship and understanding and personal development that Sail Training International was nominated for the Nobel Peace Prize in 2006.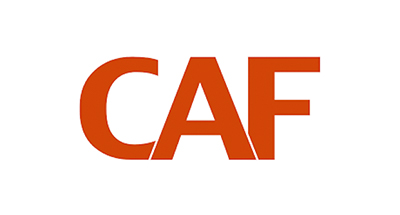 Help us to continue our vital work in developing young people and promoting international friendship and understanding through a donation with the Charities Aid Foundation.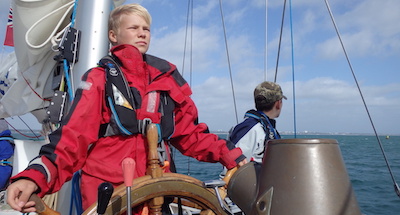 Leaving a gift in your will is a simple and effective way to support Sail Training International in the work we do with Sail Training around the world.
Supporting Sail Training Around the world
Beyond the Tall Ships Races, we work closely with Tall Ships, National Sail Training Organisations and Host Ports to help young people benefit from the Sail Training experience. We create opportunities for young people to take part through a range of bursaries and funds, with over £100,000 supporting this in 2019 alone.
Alongside these bursaries and funds, we also fund international research and programmes that develop Sail Training and further change people's lives. These programmes support the ongoing development of Sail Training as a life changing experiential learning environment.
By donating, you can help to keep a priceless experiential learning opportunity available to help young people improve teamwork and communication skills, develop self-confidence and other vital life skills.
Ways You Can Help by Fundraising
We are always moved when we receive donations to support our mission, but there are other ways you can help us to continue the vital work we do.
Fundraising is a great way to support us and raise awareness about the life changing impact of Sail Training. There are lots of ways you can fundraise too, from traditional fundraising activities and events to free donations every time when you shop online.
We partner with Amazon Smile, Easyfundraising and Virgin Giving who help make fundraising easy for you. Find out how each one works below.
Amazon Smile
AmazonSmile is a sister website to Amazon and offers the same products, benefits and prices of the main website with one distinct difference. When you shop with AmazonSmile, 0.5% of your trolley's eligible purchases goes to the charity of your choice.
This an easy way to start fundraising without making any big changes to your day-to-day life. Just sign up once, remember to visit AmazonSmile before shopping and everything is taken care of for you.
Easyfundraising
Turn your online shopping into free donations to Sail Training International. Easyfundraising have set up the simplest way to raise funds – simply shop online as you normally do and the retailer will make a donation on your behalf.
Over 4,500 online shops have registered with Easyfundraising and have raised over £30 million for charities and other not-for-profit organisations. It's easy to sign up, start shopping and raise money, just head over Easyfundraising to get started.