The countdown is on – we're just two months away from the start of the Rendez-Vous 2017 Tall Ships Regatta. Are you ready for the adventure of a lifetime? You can sail in the wake of the great explorers, travel 7,000 nautical miles across the Atlantic Ocean, visit seven different countries, and take part in five races. What are you waiting for? Grab space on board today… no experience necessary.
In this blog series, we've explored Race 1, between Royal Greenwich, UK and Sines, Portugal. We've also featured Race 2, from Sines to Bermuda, British Overseas Territory. This week, we're taking a look at Race 3, between Bermuda and Boston, USA. There are spaces still available on each of these race legs – book your place soon to avoid disappointment.
Race 3 – Bermuda, BOT to Boston, USA
At 650 nautical miles, Race 3 is one of the shorter legs of the Rendez-Vous 2017 Tall Ships Regatta. After you leave Bermuda on 5 June 2017, you'll spend around 12 days sailing up into the beautiful warm waters of the Gulf Stream towards Boston. You can expect exciting and challenging sailing conditions and exhilarating and competitive racing.
Get ready for an enthusiastic welcome as you arrive into Boston as part of a grand Parade of Sail. From 17 June, you can expect a whole host of entertainment and festivities across the city's piers, wharves and jetties, including a crew BBQ, soccer tournament, educational programmes, fireworks, and so much more.
Welcome to Boston
Sail Boston is the official US port of the Rendez-Vous 2017 Tall Ships Regatta – and it'll be the first time in 17 years that "America's Walking City" has welcomed so many ships into its harbour.
The organisers of Sail Boston and the Rendez-Vous 2017 Tall Ships Regatta met in Boston last week to finalise plans for the event. Race Director Paul Bishop, Project Director Pauline Appleby, and Media Manager Sarah Pavey met the project team to plan and prepare for this incredible event.
"We're excited to welcome the international fleet to the United States. Sail Boston is going to be an incredible event. It's the first Parade of Sail since 2000, which will be spectacular. We're anticipating around 50 ships will be coming in, so the harbour will be very busy. It'll look magnificent with all the ships – like looking back in time."

Erin Short, Tall Ships America.
"We are really looking forward to the ships arriving. Our planning is well underway, and the city is ready, willing and welcoming."

David Choate, Sail Boston/Conventures, Inc.
While we were in Boston, we also had the chance to catch up with several captains from the Rendez-Vous 2017 Tall Ships Regatta fleet. This is what they had to say…
Richard Bailey, Captain, Spirit of South Carolina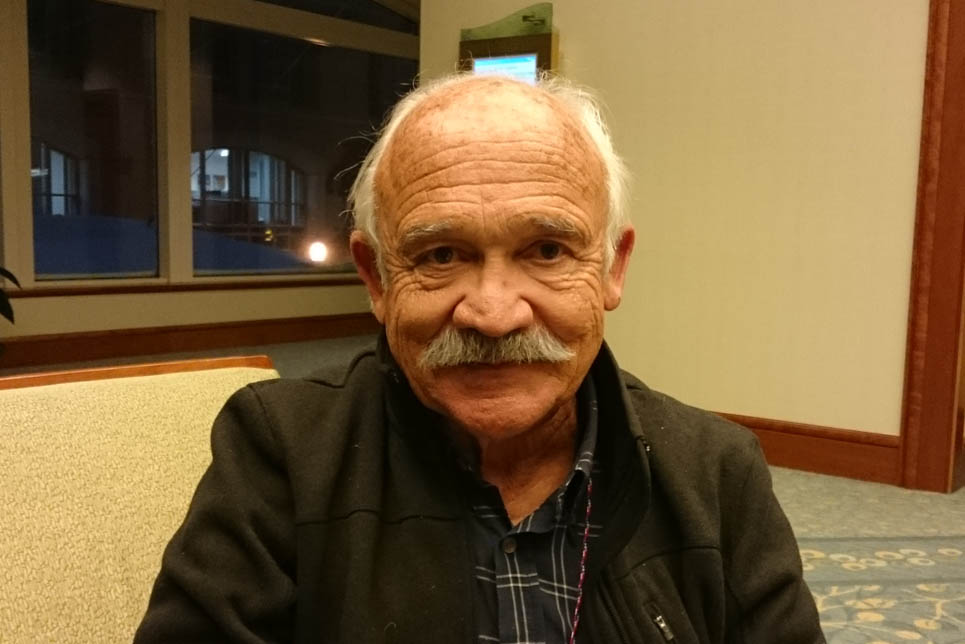 "I remember being in my late teens and reading about STA [Sail Training Association] events in Europe and thinking, 'Wow, that would be so awesome, but there's no way I'll get to do that.' A few years later, the opportunity to get into the career arose. So, to me, sailing was a real manifestation of adventure and an interesting life.

"There's a great quote from Herman Melville – 'Sailors are the only class of men who nowadays experience anything like stirring adventure.'

"On board Spirit of South Carolina, a trainee can expect to be fully integrated into the ship's operation. Some sleeplessness – somebody's got to stay on the 00:00-04:00 watch – it won't always be you, but it will be sometimes. Somebody's got to be the look out, somebody's got to be on the helm, and somebody has to help in the galley. We all try to do those things – it's a pretty egalitarian environment.

"I would encourage anyone who had the slightest inclination to sail. Don't hesitate. Just do it."
Daniel Moreland, Captain, Picton Castle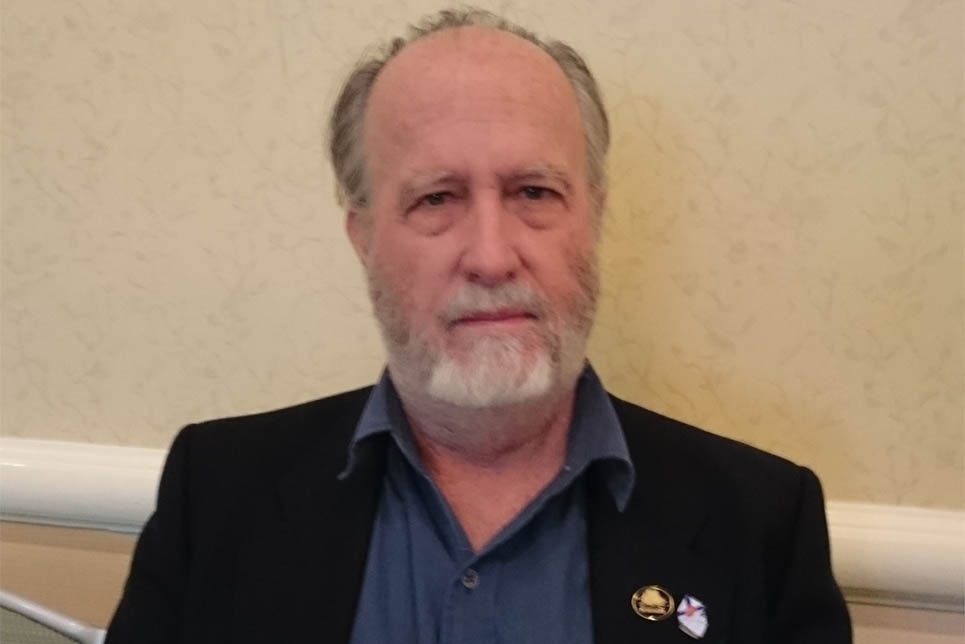 "I've been sailing professionally for 45 years. I was raised in the West Indies where sailing was a normal part of the culture, and it seemed like the thing I wanted to do. I started very young, at 15-16, and then I went to sea properly on ships when I was 18.

"Boston is a fantastic port – they're very good at welcoming Tall Ships. It's hospitable and there's a lot of fun stuff to do.

"If you're thinking about taking part in the Rendez-Vous 2017 Tall Ships Regatta, do it. Don't hesitate. It'll be the start of something. It won't be a tick-box exercise, it'll only open more boxes to tick.

"On board Picton Castle, trainees can expect their lives to become multi-dimensional. They can expect to find their electronic device boring and unsatisfying. They can expect the work to be substantially hard. They can expect to put their miniscule desires and requirements of the moment aside for the greater good. And they can expect to find something a lot bigger than themselves."
You can find out more about Rendez-Vous 2017 Tall Ships Regatta on our event page and by visiting www.sailboston.com.
Book Your Place On Board
There are 11 vessels left with spaces available for Race 3 of the Rendez-Vous 2017 Tall Ships Regatta. These are:
We're expecting these vessels to fill up – so book your place now! We've already featured Atyla (Vanuatu), Spaniel (Latvia), and Blue Clipper (UK) here. And we looked at Picton Castle (Cook Islands), Oosterschelde (The Netherlands), and Gulden Leeuw (The Netherlands) here. So, let's take a look at two more vessels from the international Tall Ships fleet.
Alexander von Humboldt II (Germany)
Alexander von Humboldt II (Germany) has been sailing since 2011, following her predecessor Alexander von Humbolt. Her rigging resembles that of a windjammer from 150 years ago, but her equipment is state of the art. She can take 52 trainees on board, and has bunks, cabins and showers. People with special diets and special needs are very welcome. Alexander von Humbolt II is also a member of the Blue Flag Scheme.
Interesting facts about Alexander von Humboldt II:
What Her Crew Says…
"We provide traditional seamanship training on a Tall Ship. The benefits of this are: social and personal competence and meeting and working with other young persons of different nationalities. You'll learn to accept the forces of nature, enjoy team work, find out and accept your own borders and barriers, and learn by coaching to go the extra mile when it comes to challenges, without any risk for personal physical injuries and bodily harm."
Regina Germania (Germany)
Regina Germania (Germany) was built in 1980 in Feltz, Hamburg – she was launched in 1984 by the owner, E. Hermann. In 2009, she was refurbished and painted blue and white. A refit of the aft cabin followed in 2012-13. She can take up to four trainees and has six fixed berths – the two saloons are also used during regattas. She also has two heads (see our terminology section).
What's Next?
Want to get involved with the Rendez-Vous 2017 Tall Ships Regatta and experience the adventure of a lifetime? Check out our event page for more information. You can book your place directly with a participating vessel, or if you'd like help simply email our friendly team on enquiries@sailonboard.com who can make recommendations, answer questions and process your booking for you.