Youth Development Fund 2022 Winners Announced
May 10, 2022
Sail Training International is delighted to announce the successful applicants of the Youth Development Fund for 2022…
The Youth Development Fund was launched in 2019 to encourage the development of more effective Sail Training programmes for young people from disadvantaged social backgrounds. Its purpose is to support organisations – preferably nonprofit – to deliver Sail Training programmes that will reach young people from а mixture of backgrounds, particularly those from a disadvantaged background and offer one or more of the following:
Improve trainees' personal, social, or educational development
Enhance international friendship and understanding
Demonstrate replicable models of innovation and good practice in Sail Training
The funding will also achieve one or more of the following:
Increase the number of young people participating in Sail Training, particularly those who enjoy fewer opportunities
Encourage a structured approach to the management and outcomes of sail training programmes
Encourage effective partnerships between sail training operators and other agencies/partners/organisations working with young people over the long term and provide credible evidence of how far the stated outcomes have been achieved
THE WINNERS
CatZero: £6,000
Tall Ships Youth Trust: £3,000
Seas Your Future: £5,000
Tectona: £5,000
CatZero
CatZero have received funding for their "Youth Development 2022" programme. The project will deliver a development programme for disadvantaged young people from some of the Northeast of England's most deprived communities.
The programme will work towards a nine-day sailing voyage on board the charity's Challenge class yacht, the CatZero. The extended sailing experience will provide participants with the ideal teambuilding and experiential learning environment to test their personal development.
Following the programme, a Progressions Team will work with the young participants to use their experience to enter into further training, employment and continue their personal development.
Tall Ships Youth Trust
Tall Ships Youth Trust's "Sea Beyond Your Horizon" programme will enable 10 young people from disadvantaged backgrounds to take part in a 4-night residential voyage with the Trust.
On board, the young people work as a team and take part in all activities. Tasks include setting/stowing sails, navigation, meteorology and activities such as rowing the dinghies, beach cleaning, and manoeuvres. Following the experience, participants will be able to receive additional mentoring beyond from the Trust and referring organisations.
The Sea Beyond Your Horizon" programme will help participants to develop the life skills, social skills, confidence and self-esteem needed to realise their true potential and make positive life choices.
Seas Your Future
Seas Your Future's "Cumbria Voyages Summer 2022" project will undertake two week-long voyages with young, disadvantaged people from Northwest England. The voyages will take place onboard their Class A Tall Ship, Pelican of London.
In total, the project will help 70 young people from disadvantaged backgrounds in the Barrow area with the voyages being split, the first taking 14-17 year-olds and the second taking 18-25 year olds. Throughout participants will be immersed in an environment that will help them discover hidden strengths, rise to challenges and build relationships.
Following the voyages, participants will receive follow up contact to assess the outcomes of the experience and, where applicable, support will be provided to pursue further sailing opportunities and maritime employment.
Sailing Tectona
Sailing Tectona have received funding for their "Youth Mental Health Bristol Voyage" project. The voyage will take 12 young people who are experiencing mental health issues on a five-day life enhancing sail training voyage.
The trainees will be recruited from an organisation based in Bristol which supports young people and participants will have support from their organisation as the voyage develops. The experience will provide a journey of organic self-discovery for those taking part, helping them to overcome the challenges faced in day-to-day life.
Sailing Tectona was established in 2018 to continue the Sail Training work originally started by Dr. Roger Crabtree onboard the Class B Gaff Ketch, Tectona. Since then, they have added Olga to their sail training fleet and run many life-changing voyages on both vessels.
We would like to extend our thanks to the Royal Navy of Oman whose generosity has made the Youth Development Fund 2022 possible. Having supported countless young people to have a Sail Training adventure through the annual €50,000 Oman Bursary scheme since 2011, their continued support means we are able to bring the transformative experience of Sail Training to young people around the world.
SUPPORTING SAIL TRAINING AROUND THE WORLD
Sail Training International works closely with the world's sail training Tall Ships, national sail training organisations and host ports to help young people benefit from the sail training experience. In addition, we regularly organise seminars, fund research and publications relating to the benefits of experiential learning through sail training to young people, and much more.
Every year we continue to be moved, motivated and inspired by the difference participating in sail training makes to young people's lives. We see young people from all environments, and particularly those from disadvantaged backgrounds, grow in confidence, rise to challenges, overcome fears, make lifelong friends and enjoy the adventure of a lifetime. Some of the young people we help go on to enjoy careers in the maritime sector whilst others draw on their experience to make their way in the world with their newly acquired confidence and skills.
As we continue our work in an ever-changing world, we would like to invite individuals and organisations who believe in young people and whose values resonate with ours to support the work we do.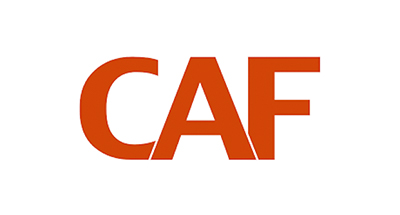 Help us to continue our vital work in developing young people and promoting international friendship and understanding.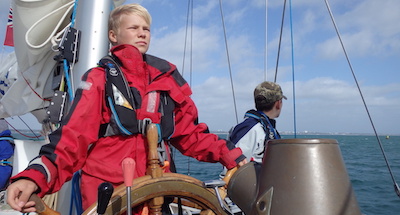 Leaving a gift in your will is a simple and effective way to support our work around the world.