There are lots of destinations all over the world that offer something a bit different when it comes to adventure travel in 2018. Whether you enjoy stunning scenery, hikes and history or sailing on the open sea, there's bound to be an adventure that's just waiting for you to embark on…
From the beauty of the Sahara desert and Peruvian citadels, to exhilarating voyages on the high seas, we've put together a list of our favourite adventure holidays currently on offer around the world. Find your inspiration for your next holiday with our top nine adventure travel destinations for 2018.
Marine Conservation Diving Holidays
Scuba diving is definitely something that most of us have either thought about doing or have done at some point. You might not have realised that it can also be a practical option and can make a real difference to the environment. Countries such as Belize, Indonesia and Mozambique all offer the opportunity to get involved and help with marine conservation as part of scuba diving holidays. Not only does it mean you can see some amazing marine life, but you can also help protect it.
Camel Caravan riding across the Sahara
Camels are synonymous with the desert. So it makes sense that in order to experience the desert you can join what's known as a camel caravan. The Sahara desert stretches across several countries, but Morocco in particular gives visitors the opportunity to hop on a camel and explore the beautiful scenery.
Vietnam Cycling Holiday
Vietnam has had a well-documented and troubled past but has now begun to thrive as a great choice for adventure travel. The country is filled with stunning green landscapes and historic buildings and offers the opportunity to experience this within a 12 day cycle ride from the country's capital Hanoi heading south to the port of Hoi An. You can also embrace the local culture and what Vietnam as a destination has to offer, with a stay in a traditional tribal longhouse and also a house boat.
Inca trail Hiking in Peru
Peru isn't everyone's cup of tea… Probably because they are one of the top 20 producers of coffee in the world. Other than hot beverages, Peru is also famous for the ancient Incan citadel Machu Picchu which is the final destination on a four day hike along the Inca trail. Not only can you experience the ancient ruins of Peru but also you can really experience the outdoors and take in your surroundings by camping on various mountainsides during the hike.
Northern Lights
The Northern lights of Iceland are quite simply iconic and are definitely a must when visiting the country. There are various different options for how to view them but one of the most appealing is the chance to experience the aurora borealis by boat. It involves travelling out onto the North Atlantic to witness the iconic light show.
The Tall Ships Races 2018
The Tall Ships Races attract a diverse range of vessels from around the world to take part in a fantastic series of international races. Their main focus is providing the opportunity for 16-25 year olds to set sail through European waters in the summer months. It's all good fun on board every vessel in the fleet, but because it's a race there are also trophies and prizes up for grabs.
Next year the Tall Ships Races will be heading across the North Sea from Sunderland, UK to Esbjerg, Denmark for the first race of the series. The international fleet will then sail between Denmark and Norway, giving you more time to bond with your crew-mates and take in the amazing scenery before racing south to Harlingen, The Netherlands.
the Three Festivals Tall Ships Regatta 2018
Tall Ships Regattas are a little bit different to the Tall Ships Races and there's one or two of these every year. They are more accessible events to ports who aren't able to host larger fleets in the Tall Ships Races, which means you might get to visit some more unusual countries. In 2018, the Three Festivals Tall Ships Regatta takes place and goes to three different ports.
Starting in Liverpool, UK, the Regatta heads south to Dublin, Ireland, taking in both the International Mersey River Festival and the Dublin RiverFest. Following these ports, the fleet will sail down to Bordeaux, France, just in time for the biennial wine festival which will celebrate its 20th anniversary. The Regatta will be the first time that Bordeaux has hosted a Tall Ships event since 1990.
Sailing Voyage to Antarctica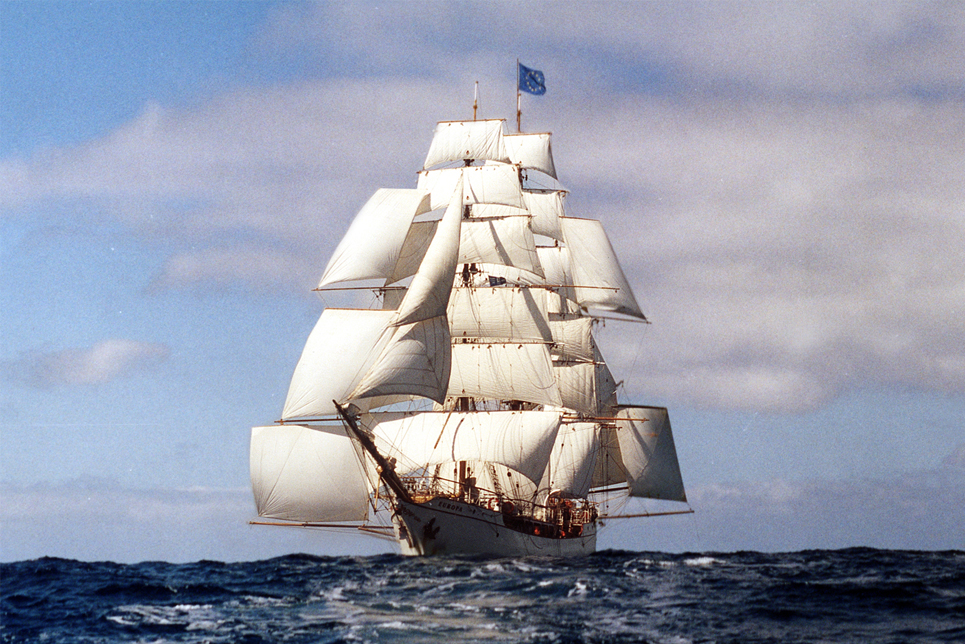 Bark Europa.
Deserts aren't always accompanied by the heat like the Sahara, in fact the largest desert in the world is actually Antarctica… and you can explore it in a 22 day expedition that sails around the continent. The Bark Europa (Netherlands) sets sail from Argentina and then travels southwards to Antarctica where you have the opportunity to see stunning scenery and amazing wildlife such as penguins, seals and sea elephants in their natural habitat.
AcCessible Sailing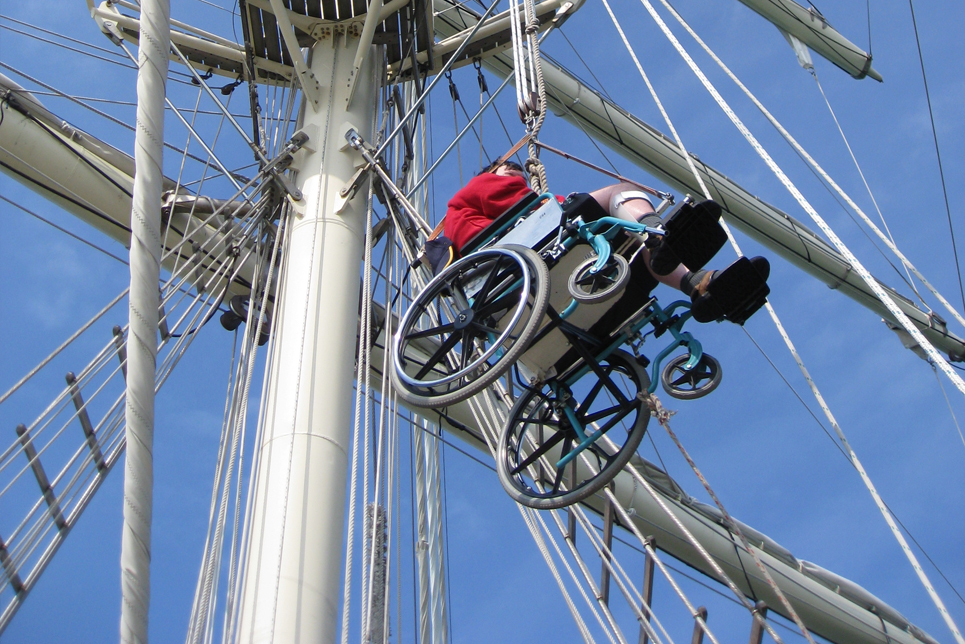 Mast climbing aboard Lord Nelson.
Tall ships are a unique way to explore the world, and you might think it's limited to only those who are physically able. The Jubilee Sailing Trust, however, has two tall ships that are accessible to adventurers with disabilities. Next year the Tall Ship Tenacious (UK) sails to Australia, New Zealand and South Africa and the Lord Nelson (UK) sails to the Canary Islands, the Azores and Cape Verde as well as other destinations.
What Now?
By now you've hopefully been convinced that adventure travel in 2018 is an amazing opportunity to explore the world and various countries in unique and interesting ways. Adventures are not just for the silver screen and well written novels, they can be an amazing reality and a doorway to gaining new skills and perspectives.
If you've been inspired by some of the ocean bound destinations on our list of the top adventure travel destinations, don't forget you can use our main events page and Find Your Adventure search tool to discover how you can take part in an ocean adventure in 2018.